Party catering in perth
A few elements come with all good parties.
You need to limit the number of un-fun people at the party to keep the atmosphere. You need to have the right theme and feel. The ambience is more important than anyone would like to admit. The host has to relax and avoid fretting over every little detail.
One way to take your mind off the details is to go for catering companies Perth to handle food and drinks.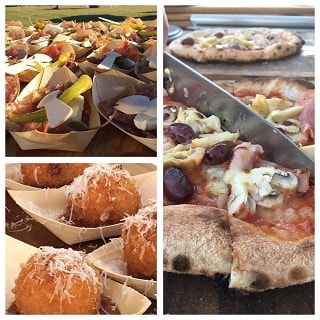 With
party catering Perth
to manage the food, you can relax and be a more active host. Call us, and we'll bring that most favourite of party foods: pizza.
Our menus are of the highest quality, just like you'd expect from a top catering company Perth. Whether your party's the small and cosy arrangement or something wild and thumping, our finger food catering is going to deliver the best results.
What do we bring to a party? Glad you asked.
We bring wood-fired pizzas, fresh from the oven and cooked on-site. Throughout the time we're at your event, we'll be cooking pizza after pizza, so your guest is never without anything to tickle their taste buds.
Our menu goes a step beyond pizza, though.
We also provide roast meats and pizza wraps. Vegetarian options are also part of our repertoire, like any good catering company Perth.
All that our chef and crews need are space for the oven and time to set up. As a professional party catering Perth company, we make sure to arrive ahead of schedule to prepare. Before time is up, we'll also leave a few extra platters to make sure no guest goes home hungry.
Get A Free Quote
Complete this form and we'll get back to you within 24 hours to arrange a quote.